The Performset Assistant is a Sidebar APP provided as part of your Performset installation, to monitor the progress and status of performance targets specified for a ticket.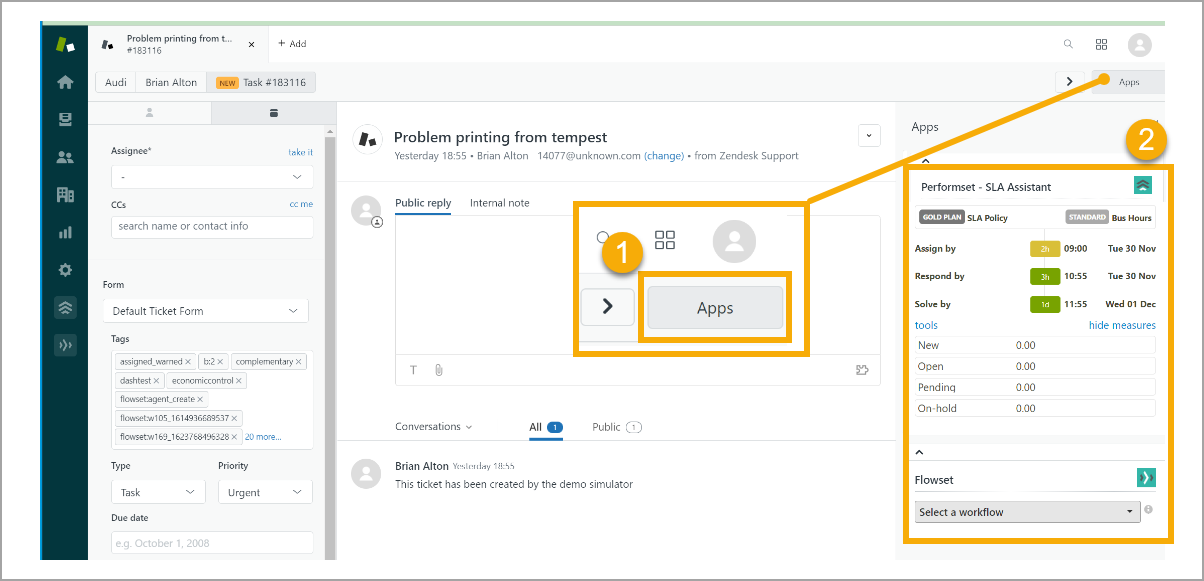 If not visible, click on the (Zendesk) Apps button (1).
The Sidebar Apps panel will be displayed (2).
If not already visible, the Performset Assistant (2) can be displayed in your ticket forms by selecting the Zendesk Apps button (1) to open the Sidebar Apps panel.
Why isn't the Performset Assistant Displayed against my Tickets?
If the Performset Assistant isn't displayed in the ticket form for one or more of your tickets then this is probably because your configured rules have prevented performance measurement being applied to the ticket (see Apply Performance Measurement to your Tickets).