Edit activity notes
To edit the notes of an activity, double click the activity shape and edit the notes.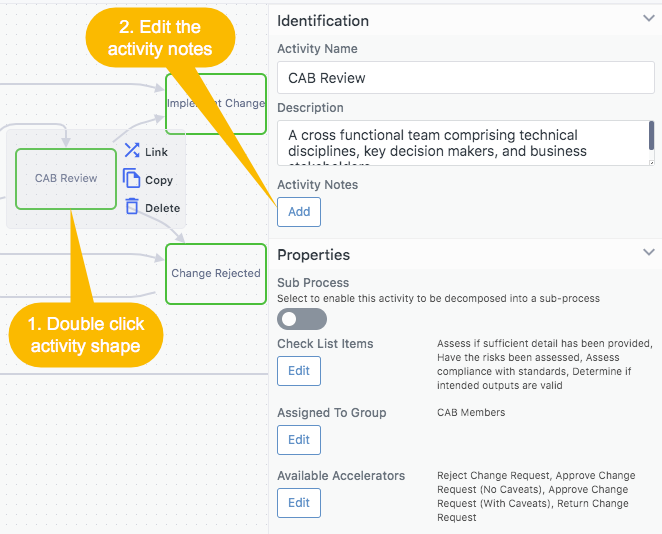 The activity notes are a rich text description of what the activity is intended for and how the agent can complete the activity. Activity notes are available when a ticket is running a workflow so that the agent can see these notes to get an understanding of what they are required to do.
Double click the activity shape and then click the add (or edit if notes already exist) button to edit the notes for the activity. A rich text editor is displayed in a modal which can be used to describe the activity.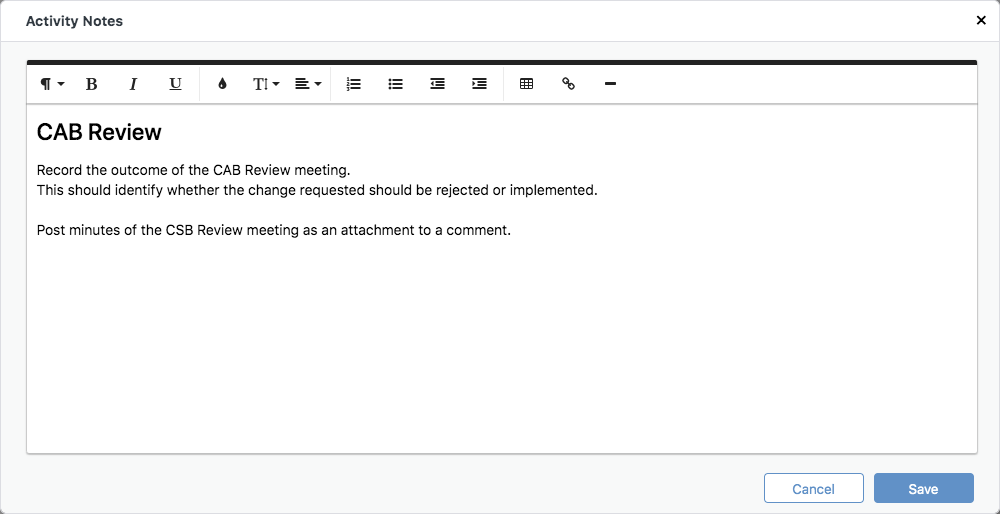 The toolbar in the rich text editor provides controls for
Paragraph styles
Bold, italic and underlined text
Text and background colours
Font size
Text alignment
Numbered and bulleted lists
Indent and outdent
Tables
Links
Horizontal separator