Only inactive workflow defintions can be deleted
You cannot delete a workflow definition is another adminstrator owns a lock on it
Deleting a workflow defintion permanently removes all associated workflow diagrams
You should carefully consider the runtime implications of deletion.
Tickets still running the workflow will no longer be able to and will need to have the workflow removed.
The "Delete" Command
A workflow definition must first be deactivated before it can be deleted.
To delete a workflow definition, locate its entry on the "Inactive" tab and click the pop up menu at its right hand end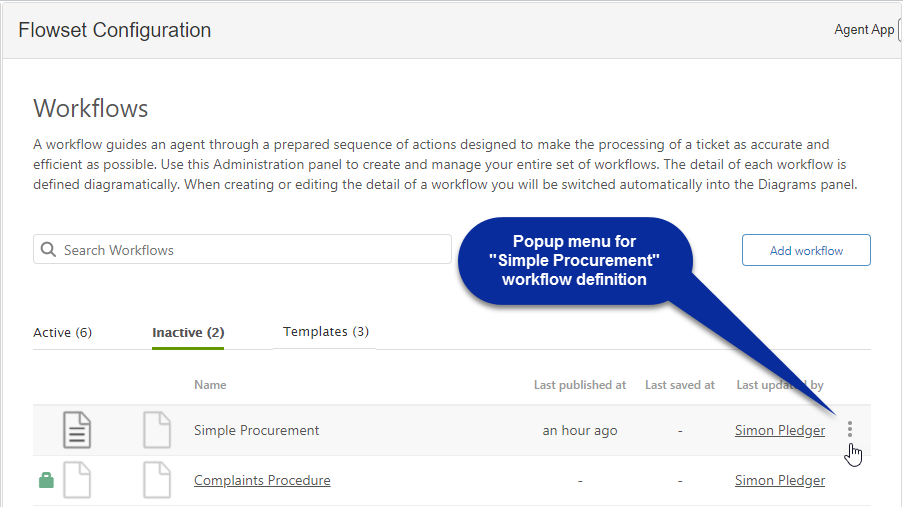 Select the "Delete" option from the resulting popup menu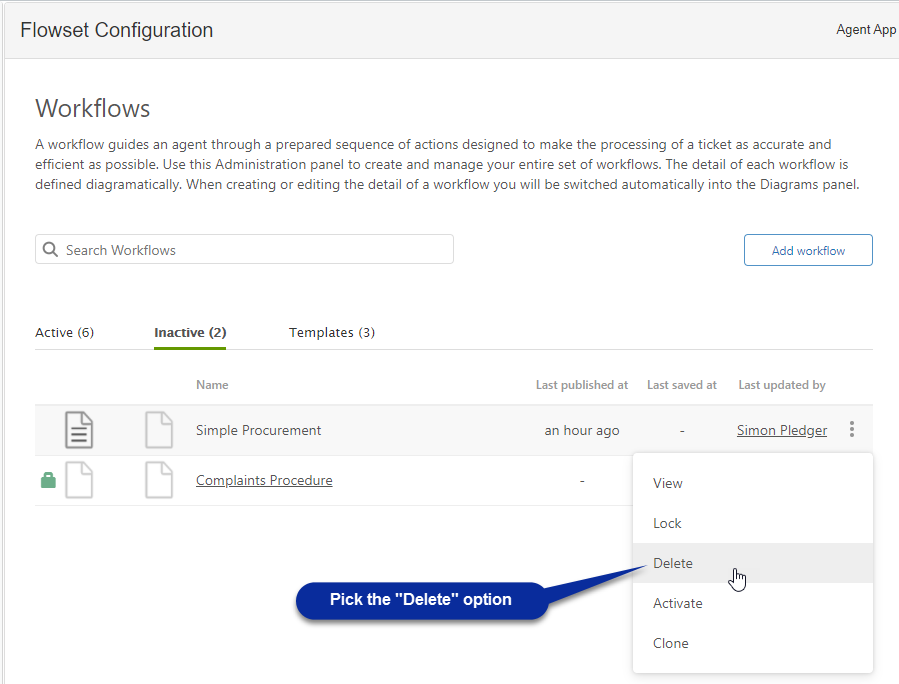 A warning confirmation modal dialog appears :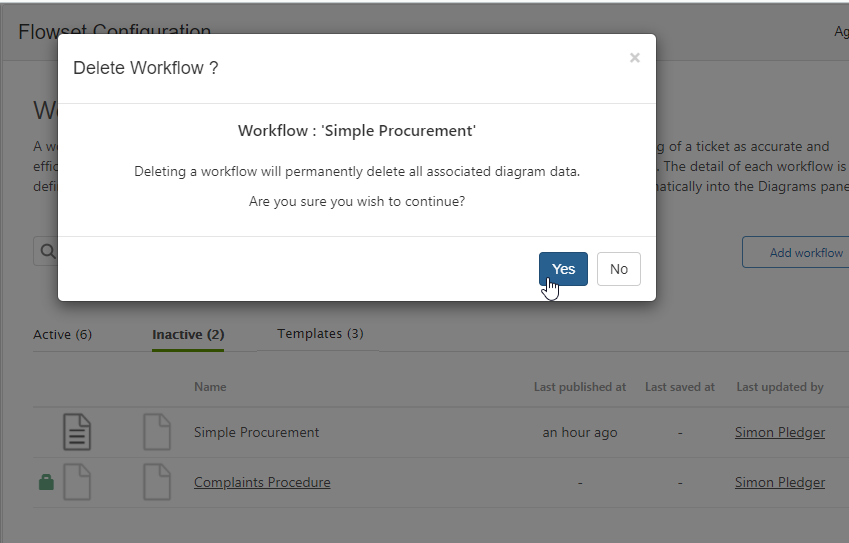 If you are happy to proceed click, "Yes".
The modal dialog disappears and the Inactive list refreshes to show that the "Simple Procurement" workflow definition has been deleted.