Configuration tool orientation
The Formset App configuration is contained within the Cloudset Framework running as a Zendesk navigation bar App on the far left-hand panel.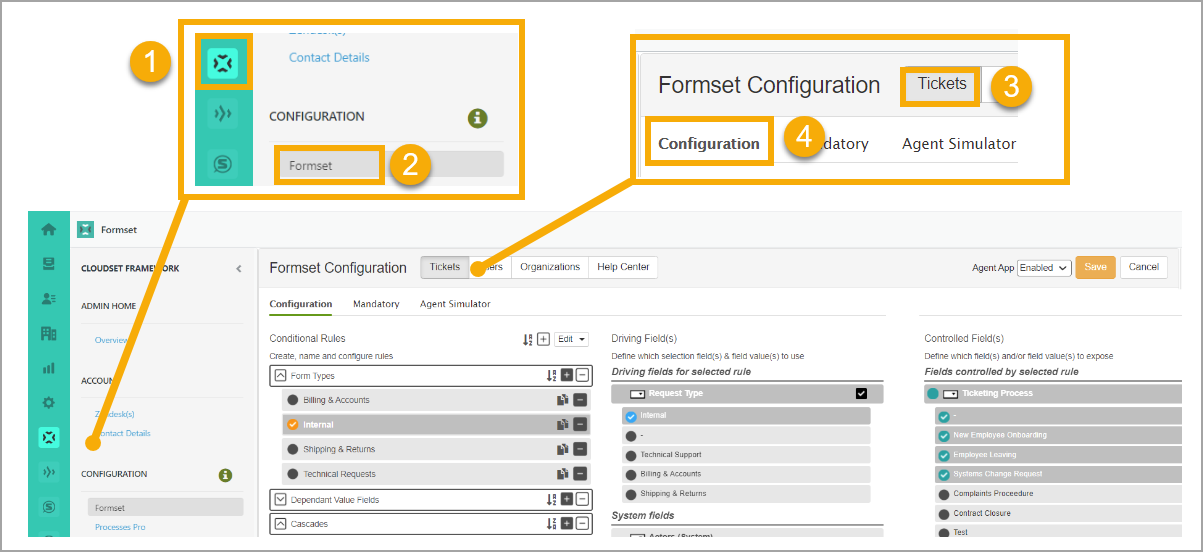 The essential navigation elements are:
Click on the Formset Icon (1) on the Zendesk navigation bar. Cloudset Framework configuration tool selection (2) is selected automatically.
This defaults to the Configuration tool type Tickets (3) and the Configuration sub-menu Configuration (4).