It might become a requirement to switch off Event Time measurement on a permanent or temporary basis.
This is most often the case when making use of a custom Ticket Status and there is a need to replace the previous use against the system Ticket Status, or the list of values in the Custom Ticket status has been updated (see Measuring Time for a Custom Ticket Lifecycle).
Uncheck the Event Time Measurement Feature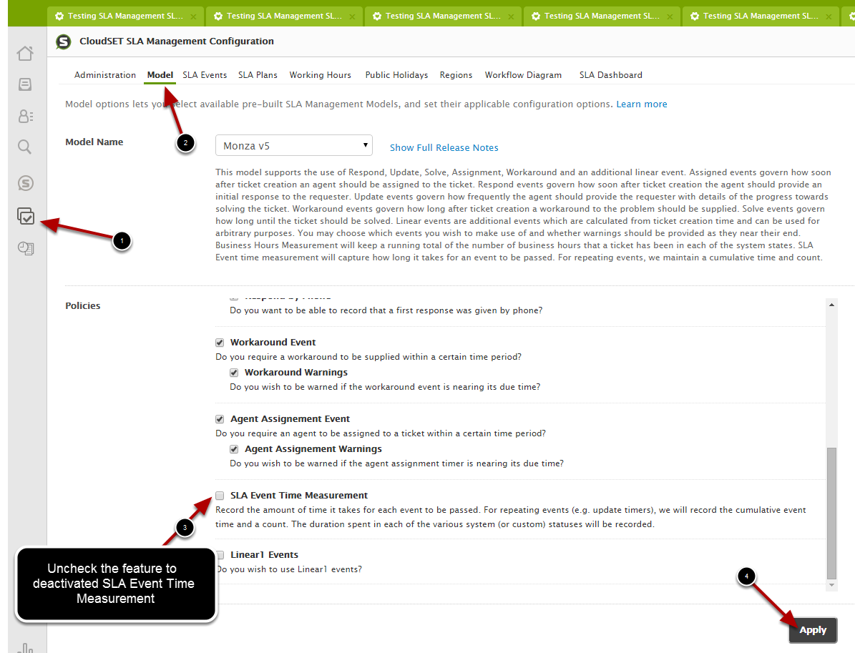 Should it become necessary to switch off Event Time Measurement this can be achieved by unchecking the option in the Model tab of the CloudSET Configuration Manager tool (3).
Remember to Apply the model changes (4) for the changes to take effect.
Save the Model Configuration Updates to Regenerate SLA Ticket Fields and Triggers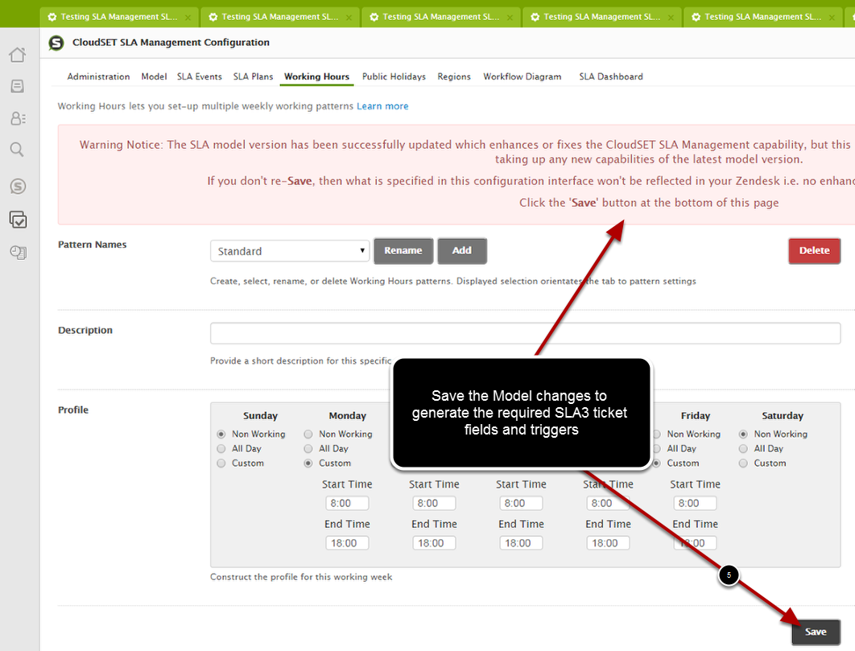 Once the Model changes have been applied it is necessary to save the configurations (5) to regenerate the ticket fields and triggers used to measure, record and display the amount of time spent within each of your custom states.
*Note: the configurations can be saved from within any of the tabs where the Save button is present and at the bottom of the form.