Accessing Event Time Measurement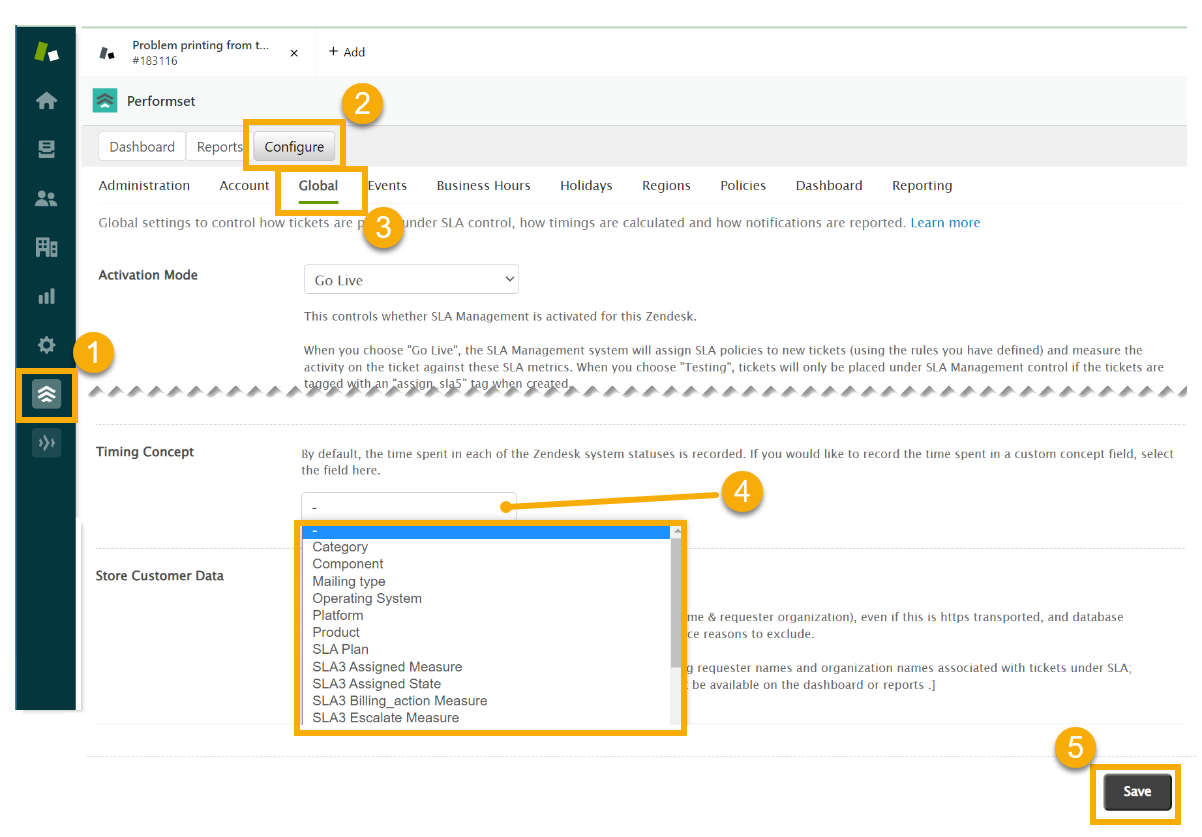 Click on Performset icon (1).
Click on the Configure tab (2).
Select the Global tab (3).
Click on the drop-down under the Timing Concept section (4).
Click on Save button to save (5).
By default, the time spent in each of the Zendesk system statuses is recorded. If you would like to record the time spent in a custom concept field, select the field (4).
This is most often the case when making use of a custom Ticket Status and there is a need to replace the previous use against the system Ticket Status, or the list of values in the Custom Ticket status has been updated (see Measuring Time for a Custom Ticket Lifecycle).