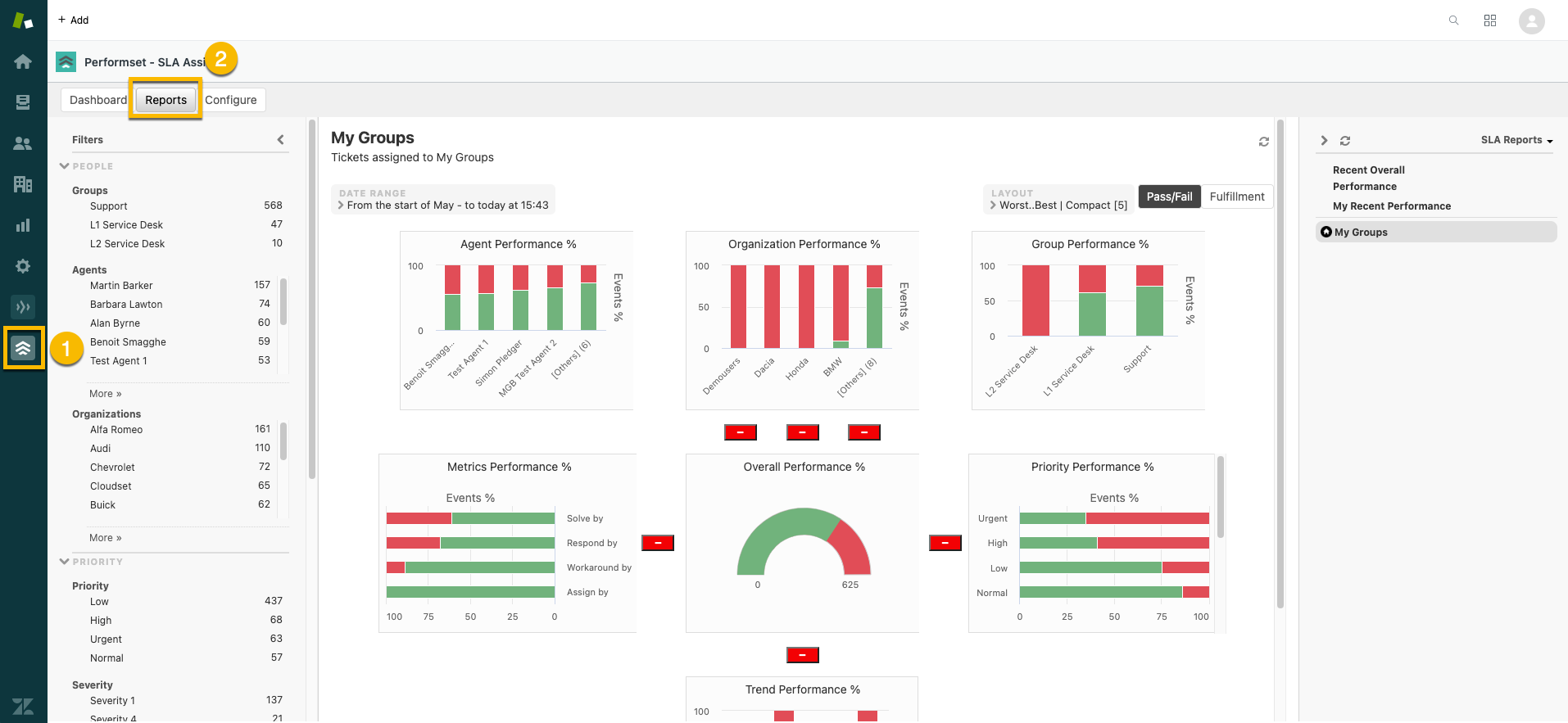 There are several default configurations available to customize the behaviour of the Performset Reports.
Accessing the Report Configurations

Click on the Performset icon (1).
Click on the Configure tab (2).
Select the Reporting page (3).
Click the General tab (4).
Setting the Performset Configurations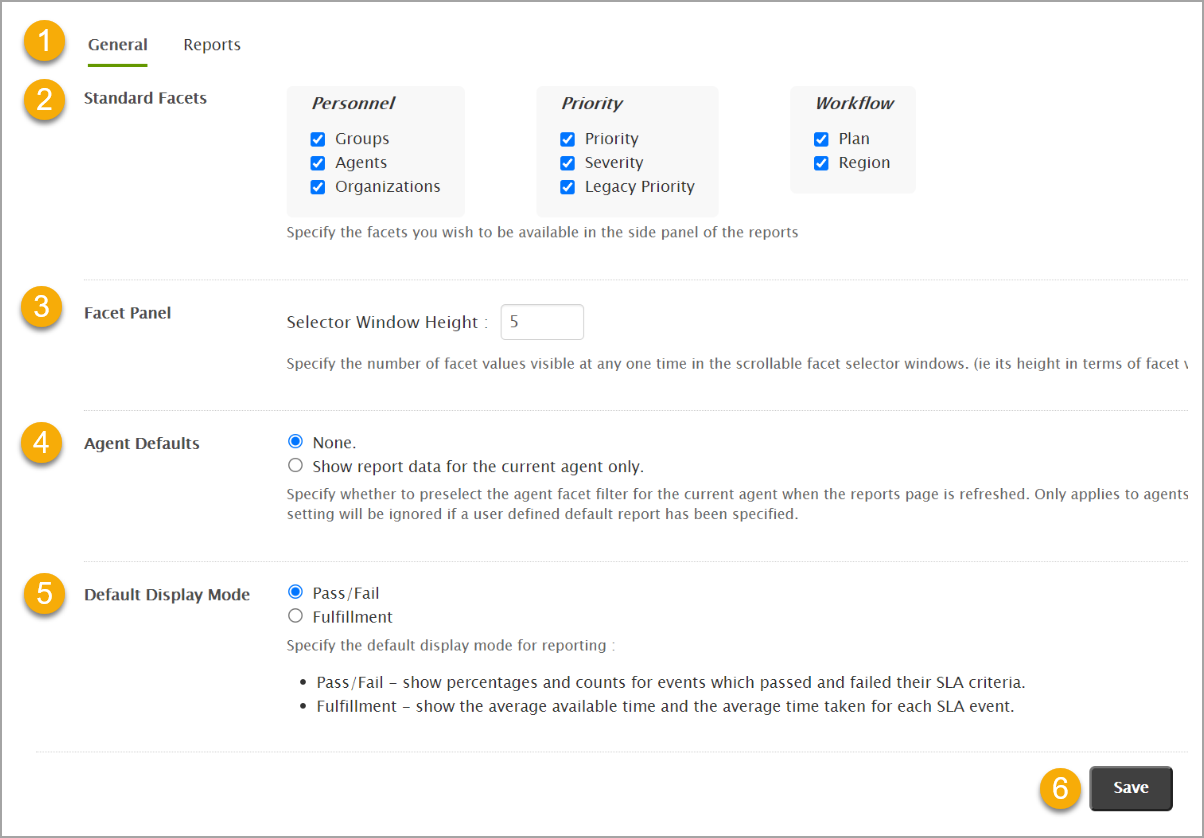 Select the General Tab (1).
Check boxes that are applicable to your process in the Standard Facets section (2).
Specify the Selector Window Height in the Facet Panel section (3).
Choose either None or Show report for the current agent only in the Agent defaults section (4).
Choose either Pass / Fail or Fulfilment in the Default Display Mode section (5).
Click on Save (6).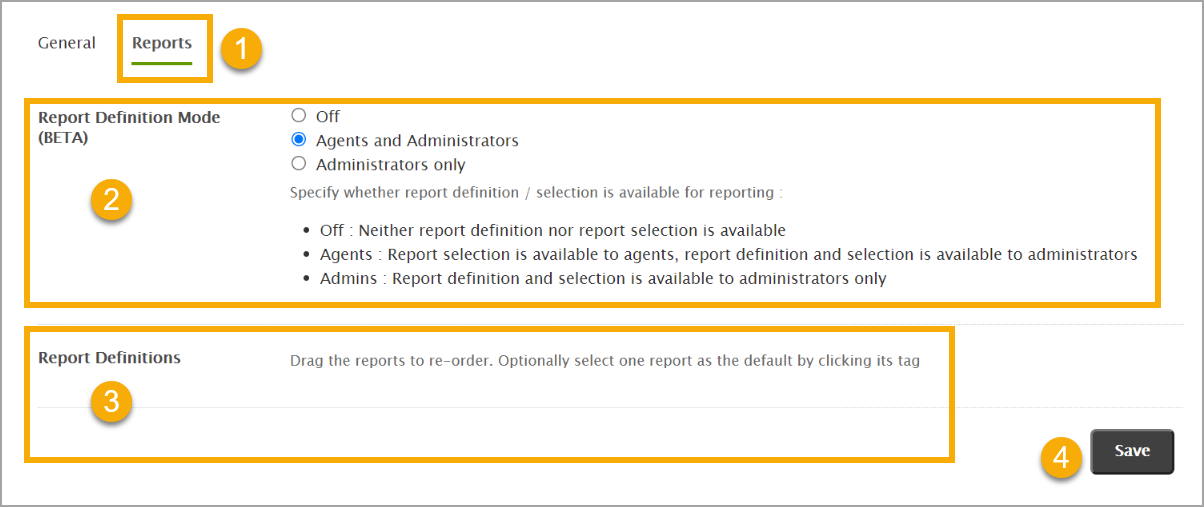 Click on Reports tab (1).
Select one of the three options (2).
If required, drag reports to re-order them (3).
Press Save when complete (4).